Finance and investment
Keva
Keva has acquired Stockmann's department store property in Helsinki. Stockmann will continue to operate out of the property under a long-term leaseback and the leases of other tenants will also continue largely as at present. The property is fully let.
For Keva, which is responsible for the funding of local government pensions, the investment provides a good opportunity to add to its real estate portfolio.
"This is an historically important property in a prime location and aligned with Keva's long-horizon real estate investment strategy. The anticipated return on the investment matches the long-term goals of Keva's pension fund," says Keva CEO Jaakko Kiander.
"The investment supports Keva's objective of a steady and adequate real return for pension funds. These days, it is increasingly more important for pension providers to hedge against the risk of inflation," Kiander adds.
Keva has a total of around 130 residential and business properties, mainly in Greater Helsinki and growth centres in Finland, in its real estate portfolio. At the end of last year, the market value of direct real estate investments was around EUR 2.9 billion.
Keva is one of Finland's largest providers of business premises.
"Our focus is on quality premises which we actively develop with our tenants," explains Calle Roselius, Head of Real Estate Investments at Keva."
"Location is of key importance on the property market. Stockmann's department store enjoys a prime location and this is why we consider it will retain its position also going forward," Roselius notes.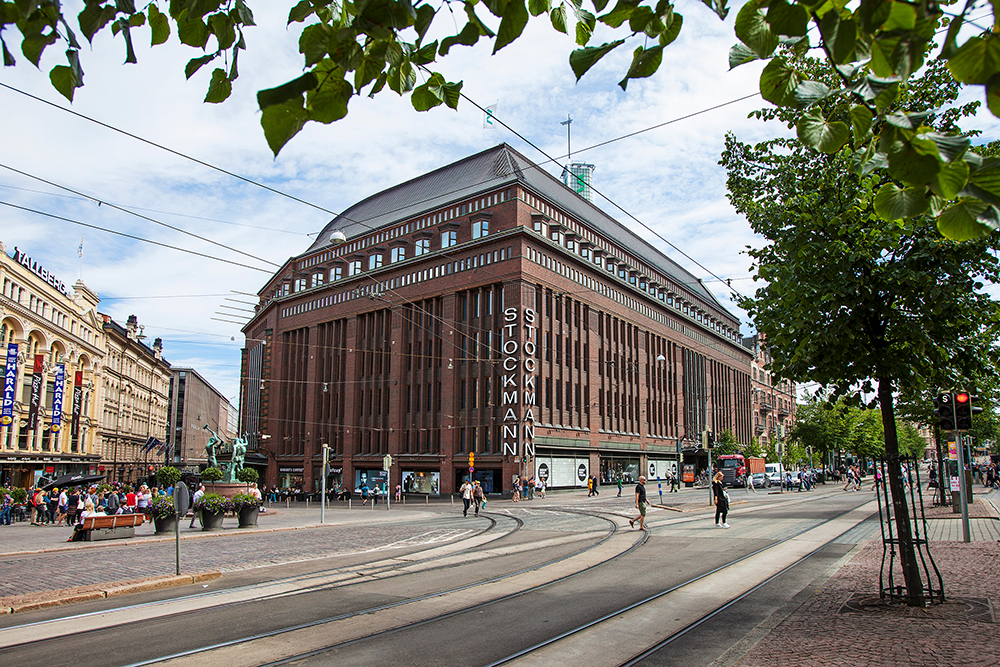 Keva's real estate investments
Keva's direct real estate investments consist of direct investments in Finnish real estate and real estate shares as well as investments in joint Nordic investments. At the end of last year, the market value of real estate investments was around EUR 2.9 billion.
Keva's direct real estate investments comprise around 130 properties with a net lettable surface area of around 970,000 m² at year-end 2021. The properties are mainly in Greater Helsinki and growth centres in Finland. In terms of value, real estate investments are spread across offices (33%), residential (27%), commercial and shopping centres (24%), hotels (10%) and other properties (6%).
Real estate owned by Keva includes:
the entire Gasellikortteli (Gazelle block) in the CBD in Helsinki

the HTC Vega and Santa Maria buildings in the Ruoholahti district of Helsinki

housing in the Länsiranta district of Turku and the Turku Conservatory and Arts Academy properties

business parks and business premises such as Huudi in the Munkkivuori district of Helsinki, Farmi in Tampere, Voltti and Valimo in the Pitäjänmäki district of Helsinki, Työpaja in Kalasatama in Helsinki and Powergate in Vaasa

numerous hotel properties, including Sokos Hotel Ilves, Sokos Hotel Vantaa, Sokos Hotel Albert, Sokos Hotel Vaakuna Rovaniemi and Marriot Courtyard in Tampere

shopping centres, including Goodman in Hämeenlinna, Kauppakeskus Like in Tampere, Kauppakeskus Minna and Viihdekeskus in Kuopio and half of the shopping centre Sello in Espoo

around 4,000 rental housing units across Finland
All rental business properties online at: toimitilat.keva.fi
Keva is Finland's largest pension provider and manages the pension matters of local government, the state and church, Kela salaried employees, the Bank of Finland and new wellbeing services counties. We serve a total of 1.3 million public sector employees and pension recipients. We are responsible for funding local government employee pensions and investing pension funds. At year-end 2021, Keva's investment assets had a market value totalling EUR 66.8 billion.

Stockmanngroup.com: Stockmann has agreed on the sale of its department store property in Helsinki city centre and continues with a long-term leaseback agreement